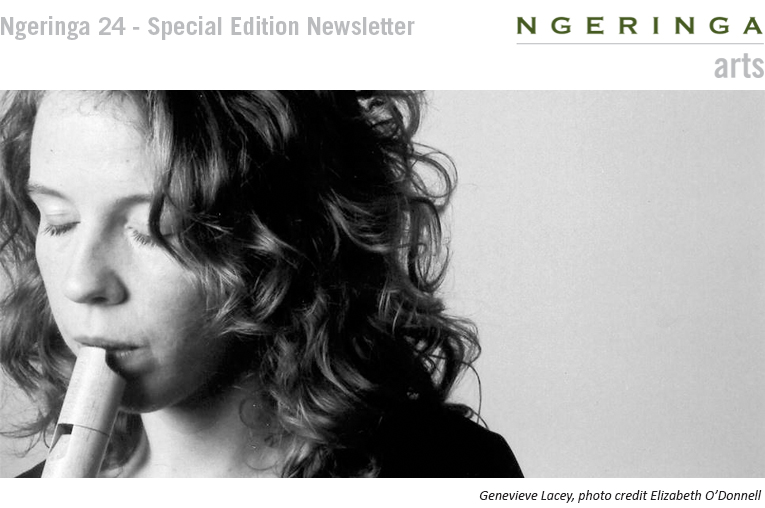 The artists have arrived and the Ngeringa Cultural Centre is a hive of creativity as they prepare for the weekend.

There are still tickets available for concerts on

Saturday

including the opening

free

concert at 11am by Young Adelaide Voices. Itís a great opportunity to hear them before they head off on their European tour.

Click here to buy tickets for Saturday and to register for the opening concert.

Click here for the full program of every concert.
Cello Highlight



This weekend Umberto Clerici, Principal Cellist of the Sydney Symphony Orchestra, will perform on two very special instruments. He has just returned from Cremona with a new born cello from renowned luthier Loeiz HonorŤ. His instruments have won many prizes including a special prize at the Triennale Competition awarded by Rostropovich. In contrast Umberto will also play a cello crafted by G.B Guadagnini c.1743, known as the ĎNgeringaí. It is one of his finest and was included in an international exhibition in Parma, Italy, in 2011 to celebrate the 300th anniversary of his birth! This cello is currently on loan to Sharon Draper, cellist of the Australian String Quartet. She has kindly made it available to Umberto for Ngeringa 24.

Donít miss the panel discussion about

listening

at 3.30pm on Saturday, led by Anna Goldsworthy. Umberto will talk and play these two great instruments, made almost 300 years apart, and Chloe Hooper (writer) and Genevieve Lacey (recorder/curator) will also provide their unique insights. Join the conversation, itís free and thereís no need to book or register.
Pure Sound





Marshall McGuire, photo credit Steven Godbee



Also of special interest is

Noon

at 2 pm on Saturday. This concert features five exquisite artists, each playing solo pieces, with celebrated author Chloe Hooper reading poetry about noon. In preparation for this performance Chloe read thousands of poems and her selection weaves a magical thread through the program. Ngeringa is the perfect setting for this intimate concert as you can sit up close and really listen to each solo voice.
Join Us!
Over the weekend there will be many opportunities to meet and talk to the artists. If youíve booked, we canít wait to share the experience with you. If not, book now and be part of our first

Ngeringa 24

!

www.ngeringaarts.com

Alison Beare
General Manager
Ngeringa Arts


[email protected]





If you no longer wish to receive e-mails from us, click here to opt out