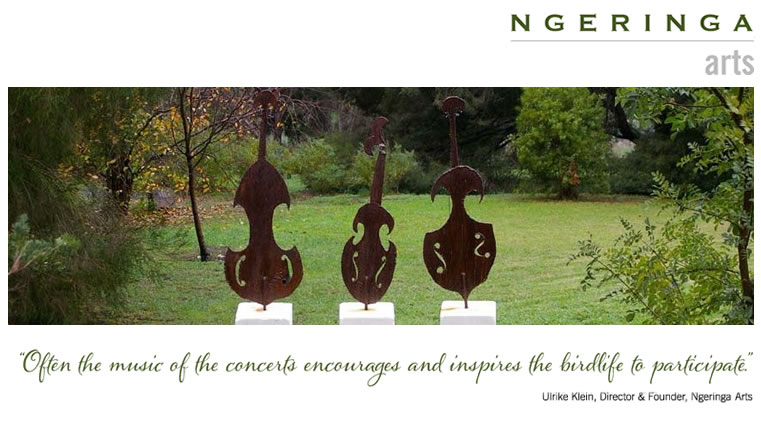 Welcome
September welcomes a new era for Ngeringa Arts with the unveiling of a new team and another Guadagnini instrument to the Foundation.
New Era for Ngeringa Arts

Alison Beare and Peta Eriksson have joined the team at Ngeringa Arts bringing in excess of 20 years experience to the Foundation.

Alison has a passion for philanthropy and has worked in prestigious roles with Artsupport Australia and Philanthropy Australia to promote 'giving' nationally.

Alison has also worked at the University of Adelaide and held high profile roles with the Elder Conservatorium of Music and the internationally acclaimed Australian String Quartet.

"I am truly inspired by the vision of Ngeringa and as a passionate music lover, it's a great privilege to play a part in building a legacy for future generations of artists".

Peta has a diverse professional background grounded in hospitality over a 20-year period.

Through her ongoing work in the financial sector, Peta has developed a passion for philanthropy and an acute awareness for the importance of giving back.

"There is a real sense of energy at Ngeringa that is infectious and I really can't wait for some of our exciting projects to come to fruition", Peta said.

For concert enquiries or to find out more about its projects please call Alison or Peta anytime on 08 8227 1277 or email

[email protected]

or

[email protected]
Ngeringa Arts Adds More Strings to its Bow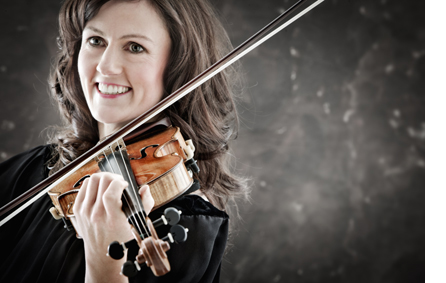 Another Guadagnini treasure has been added to the Ngeringa Arts collection.



Ngeringa Arts has become the Trustee of a magnificent Guadagnini violin previously played by violin virtuoso, Carmel Hakendorf and currently on loan to South Australia's Sophie Rowell.

The Guadagnini violin, worth almost $1million, was crafted by J.B. Guadagnini in Milan in 1751. Adelaide audiences can hear the instrument when Sophie performs with the Adelaide Symphony Orchestra on 13 November at Adelaide Town Hall.

Click here to read the full backstory of the Guadagnini.

To become involved and learn about Ngeringa's vision for the musical and cultural legacy of Australia please contact Alison Beare on on 08 8227 1277 or email

[email protected]
Pianist Sensation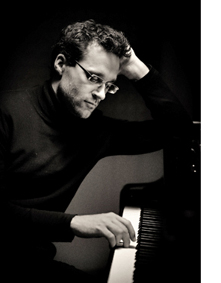 Audiences will be absolutely spoilt in the coming months with a performance from virtuoso pianist Ashley Hribar.

Ashley will dazzle audiences making a return to the farm for the first time since 2011. The program will includes works by Scriabin, Messiaen and his own version of the Mephisto Walz by Liszt. To finish he will play a work he conceptualized in 2010 which is based around two Bach preludes.



Ashley will perform solo due to a late program change as a result of trumpeter Jeroen Berwaertz not being able to travel due to family reasons.



Click here to watch an interview with Ashley.
Guitar Superstar makes his Debut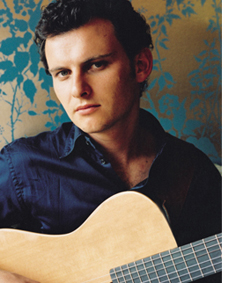 There are still just a few tickets left for the Slava Grigoryan's debut at the farm.

Born in 1976 in Kazakhstan he immigrated with his family to Australia in 1981. As a major prizewinner at the Tokyo International Classical Guitar Competition, Slava was signed by the Sony Classical Label in 1995 and has since released 6 solo albums and many collaborative recordings. He has performed with orchestras all over the world, appeared at every major international guitar festival and is the Artistic Director of the Adelaide International Guitar Festival.

Bring your friends, enjoy a wonderful morning of music followed by wood oven pizza at the winery. Sunday 24 November at 11 am. Book on line at ngeringaarts.com Watch Slava in action here.
Ngeringa Arts in the Media
Ngeringa Arts Founder and Director Ulrike Klein is profiled in the latest Adelaide Hills Magazine where she speaks about building a global empire and leaving a $6 Million cultural legacy thanks to the Guadagnini Project.

Click here to read The Advertiser's review from Ngeringa Arts Ensemble La Monde concert.

Watch this space in the coming months for information on the 2014 Ngeringa Concert Series and other exciting plans for music lovers.





If you no longer wish to receive e-mails from us, click here to opt out