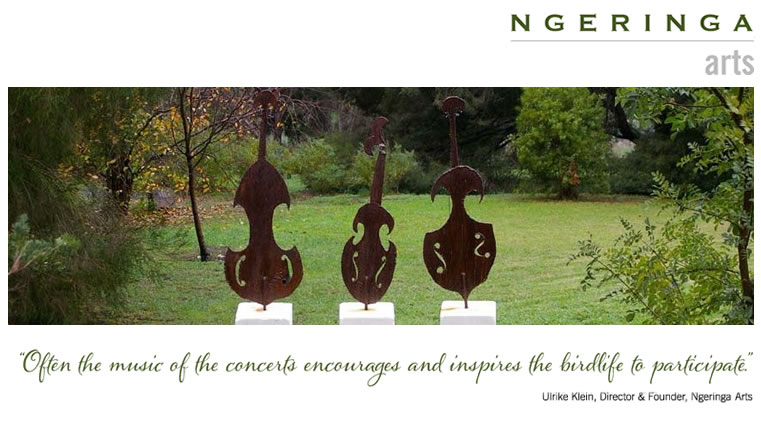 Welcome
The year is off to a flying start with the builders about to move on site and the start of our new season less than a month away.
An inspirational collaboration!



What inspires musical collaboration especially between a virtuosic recorder player and a master accordionist? Genevieve Lacey gives a personal insight into her partnership with James Crabb.

"Every now and then, if you're really lucky, you meet a musician with whom you feel there are no limits. James is one of those rare creatures. I will always remember coming out of our first rehearsal, my ears singing and my spirit soaring. It's exhilarating to be in the company of a master player, a deeply expressive, intelligent musician, who has a wonderful imagination. Besides, James has a marvelously irreverent sense of humour, not to mention that beautiful Scottish accent!"

What they play
"Recorder and accordion are an unusual combination. Both instruments are fringe dwellers, with a walk on part at best, in the grand scheme of the history of western classical music. James and I are used to making our own way, to dreaming up singular artistic adventures. We each have a love for contemporary music, and a strong sense of the importance of working with composers of this time. We also have a passion for old music, and in this context, reimagining classics in new guises".
Listen here
"It might be hard to imagine how our instruments combine. The best way that I can think of describing it is that his accordion can sound like a beautiful little chamber organ, which breathes and sings most eloquently. And in this context, my recorders sound like pipes within that same organ. Between us, we create an instrument much bigger than our individual ones." Click here to download audio and have a listen to Recerada Segunda by Diego Ortiz (c1510-70) courtesy of ABC Classic FM.
What the future holds
"As for future projects, we've been working on a piece with composer Damian Barbeler and video artist Tim Gruchy, for well over a year. You'll have the chance to hear some of the music from this, and we're excited about bringing this striking music-film work to life this year in a number of ways and contexts."

Their concert for us on Sunday 9 March at 3pm is sure to be one of the highlights of the season.

Click here

to purchase tickets.
Want to know more?
Click here

to read more about these amazing musicians.
Click here for full program details.
The Adelaide International Cello Festival
30 March - 6 April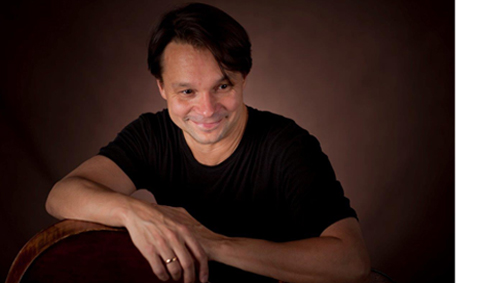 We are absolutely delighted to be hosting the opening concert of the Adelaide International Cello Festival on Sunday 30 March by the brilliant Finnish cellist Marko Ylönen. The brainchild of acclaimed cellist, Janis Laurs, this festival celebrates the unique voice of the cello through concerts and masterclasses by celebrated cellists from around the globe.

"The festival will be a unique opportunity - the first in Australia - to celebrate this wonderful instrument, the rich repertoire written for it, the musicians who master it, and even the art of cello-making" said Janis.



Photo credit: Juhu Puhakka



The Klein Family Foundation is proud to be associated with the Festival and is supporting a series of lunch hour concerts at Elder Hall.



Click here

to read about Marko Ylönen.


Click here

to purchase tickets to his concert in our series on 30 March.
Click here for the Adelaide International Cello Festival program.
What's on the Menu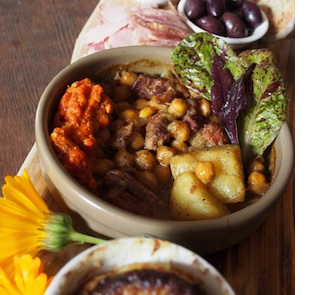 NGERINGA Vineyards is primarily known for its range of boutique, European-inspired wines, grown biodynamically and reflective of their terroir on the Ngeringa property. They also offer a uniquely thought-provoking pre-concert lunch experience at the Cellar Door with their seasonal Paddock Plate menu.

The substantial, five-course tasting plate is a gourmet expression of estate-grown and local, sustainable and ethically-sourced wine and food.

On the menu this season you will taste potted beef with lavender, orange, thyme and juniper; cured paddock pigs in three styles; goat's cheese soufflé; lamb tagine with Yorke Peninsula kabuli chickpeas; and limoncello parfait to be enjoyed with your choice of wine.

To book your concert and luncheon package go to www.ngeringaarts.com





If you no longer wish to receive e-mails from us, click here to opt out