A legacy lives in our new name
On Sunday 25 September, in front of a full house, Ulrike Klein unveiled a new name for the Foundation and Cultural Centre.

'Unearthing a new name has been a unique and welcome opportunity to reflect on our rich story and compose a new chapter which truly reflects the breadth of our vision' she said. 'It also ensures future sustainability for both us, and our neighbours, by eliminating any brand confusion with NGERINGA Vineyards, which sits alongside the Cultural Centre'.

She then lifted a draped cloth to reveal the new name.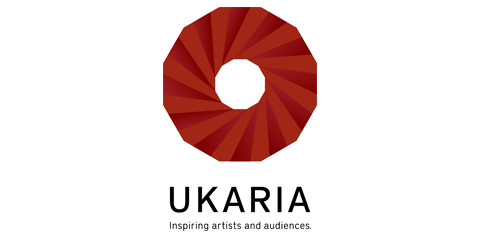 Inspired by her vision and passion for music and nature the name was conceived by Ulrike, Genevieve Lacey, Curator of Ngeringa 24, and myself while we were in Austria attending the Lockenhaus chamber music festival. Inspired by the brilliant musicians we heard every day and night we spent an afternoon dreaming about our future. We googled goddesses, plants and finally trees and then suddenly it appeared hidden within the botanical name for hoop pine Araucaria Cunninghamii. This rich golden wood is used extensively on the inside of the concert hall and plays a vital role in its acoustical performance. It is one of the building's most distinguishing features and this tree is our reference to nature, growth and renewal.

The C became a K to give us Ulrike's initials as the Foundation is the essence of her life and legacy. Combined with the word Aria we had our new name UKARIA which is the song we send out to sing.





It was serendipitous that Sara Macliver, Australia's most glorious soprano, was on hand to sing an aria chosen by Ulrike to mark the occasion.

Nulla in mundo pax sincera

by Antonio Vivaldi, which you may remember from the movie Shine, filled the concert hall and spilled out over the valley.

We look forward to welcoming you to the UKARIA Cultural Centre for many years to come.

Click here to view Gallery - 'Unearthing a New Name'.


Alliance with ANAM



The Klein Family Foundation has supported talented young musicians studying at the Australian National Academy of Music (ANAM) for the last three years. Who could forget the sublime performance by Harry Bennetts at the opening of the Cultural Centre? He was one of our scholarship recipients and has since gone on to win a place at the prestigious Berlin Philharmonic Orchestra Academy.

Yesterday, for the first time, we hosted the ANAM Chamber Orchestra and next year we will become part of ANAM's touring circuit. As a truly national training institution it is your chance to see and hear the next generation of music makers. Full details in our season brochure available from 13 November.

Discovering Bach at UKARIA



Enjoy a day of Bach at UKARIA! Adelaide Baroque presents two concerts on

Sunday 30 October

,

Agreeable Harmony

at 12.30pm and

Permissible Delights

at 3.30pm. Highlights include a concerto for the Harpsichord, two compelling Cantatas and a beautiful sonata for Viola da Gamba and Harpsichord. With a large cast of singers and instrumentalists and a repertoire ranging from solo to chamber orchestra it will be an immersive experience. Come for the day and bring a picnic or join the long table lunch. Book here.

Pinchas Zukerman and friends



Adelaide holds a special place in the heart of Pinchas Zuckerman and the Adelaide Symphony Orchestra is proud to call this internationally acclaimed violinist their Artist-in Association. During November you'll have a rare chance to hear him performing not only in concert with the full orchestra but also in intimate chamber music concerts with his trio and musicians from the ASO.

UKARIA patrons are being offered a 20% discount off the Three Concert Package click here for more info and bookings.

UKARIA Concerts in 2017



We are celebrating our sold out 2016 season by significantly increasing the number of concerts on offer next year. In addition to our Sunday Series, legendary jazz pianist, Paul Grabowsky AO, is curating a new series of four concerts, Ngeringa 24, renamed UKARIA 24, returns and we have teamed up with a number of co-presenting partners to extend our cultural program. With more concerts, there are more tickets so please encourage your friends and family to sign up to our newsletter and explore what's on offer.
Tickets go on sale from 13 November 2016.

Alison Beare
Chief Executive Officer
UKARIA