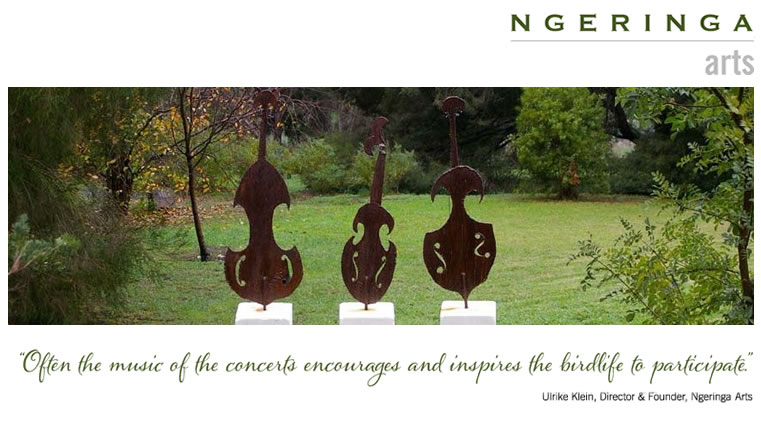 Welcome
As we look towards the New Year exciting plans are a foot at Ngeringa Arts.
Fitting Send Off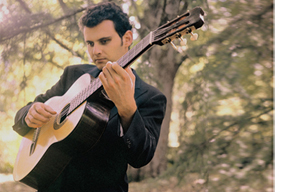 On Sunday 24 November, Slava Grigoryan ended the season on a high and gave the final performance in the Ngeringa Farm Concert Room.

Concerts have been held there since 1998 and his dynamic performance was the perfect send off to this special place where our audiences have enjoyed so many inspiring performances over 16 years!



Slava Grigoryan

Exciting Development
At the last concert, Ulrike unveiled exciting plans to build a new Concert Hall. She announced that in 2014 the site would be completely redeveloped. The existing buildings will be demolished and a new cultural centre will be constructed and launched in March 2015.

This development brings together everything that the farm has to offer in one state of the art and environmentally sustainable building. It will include a concert hall, conference facilities, exhibition space, alfresco dining, cellar door and tasting plate room.

The new building has been designed by leading architect Anton Johnson, in collaboration with Arup, who have an international reputation for excellence in acoustical engineering.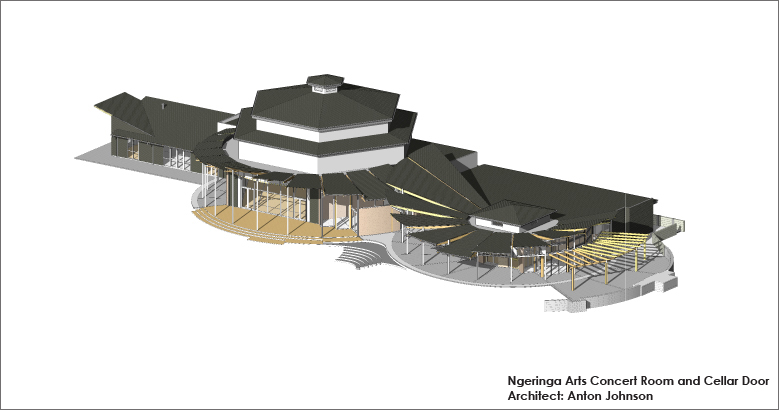 What will the new concert hall sound like?
Arup has worked on major concert halls in Australia, Europe, Asia and the US including the Sydney Opera House. Their leading edge technology means that we already know that the hall sounds superb! Using the architect's drawings Arup were able to simulate the sound in their state of the art sound lab in Melbourne. This experience led to significant alternations and the building now has a soaring ceiling of just over 10 metres! According to Arup there is no other comparable venue in Australia.
Every seat has a view
Arriving early to get a seat with a glimpse of the musicians will no longer be necessary. The new hall will have raked seating and the performers will be seated on the floor in front of a massive glass window with sweeping views up to the Mt Barker summit. With a capacity of only 150, the intimacy of the experience, which is so important for chamber music, will not be lost.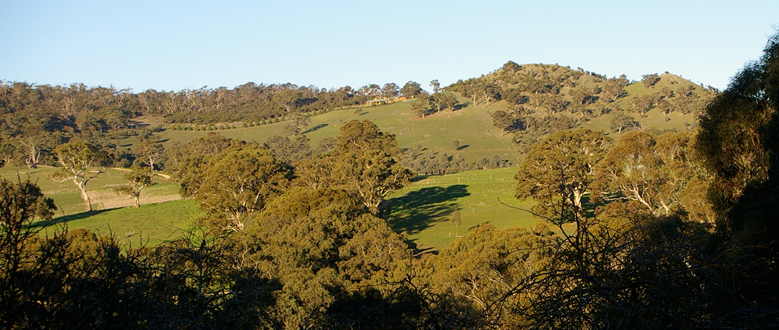 Stunning line up for 2014
The calibre of artists we have lined up for next year is breath taking! Click here to download a PDF of the brochure.

We are thrilled to be presenting the opening concert of the Adelaide International Cello Festival featuring the great Finnish cellist Marko Ylonen. Our friends, the Australian String Quartet return with two new players and of course the magnificent Guadagnini instruments and we are delighted to welcome back the Elysium Ensemble featuring Lucinda Moon, baroque violin and Greg Dikmans, baroque flute.



Lucinda Moon and Greg Dikmans. Photo credit,

Leonard Szablinski. Living Arts Centre, Mt Barker Waldorf School



During the construction phase the concerts will be held at the Living Arts Centre at the Mt Barker Waldorf School on Sims Rd, Mt Barker. Located only a short drive from Ngeringa Vineyards, the cellar door will remain open and has a special lunch option before each concert.
Help leave a legacy
As we look forward to anther wonderful year of music making, please consider making a donation to Ngeringa Arts. You can direct your support towards our concert series, or you can play a part in building an extraordinary musical legacy by supporting the Guadagnini Quartet Project. The viola has already been purchased and we hope you will be inspired to join the donor circle that is committed to acquiring the cello.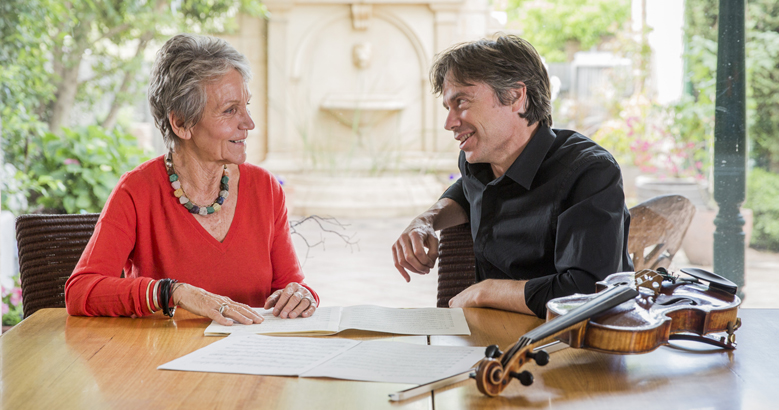 Ulrike Klein with Stephen King, violist with ASQ. Photo credit, Randy Larcombe.
From Cellar Door
It has been our great pleasure at NGERINGA Vineyards to be able to host so many Ngeringa Arts concertgoers for wine tasting and lunch at Pizza Sundays and luncheons throughout 2013 and we thank you for your patronage. We are delighted to expand our lunch offer even further this year to coincide with all concerts on the 2014 programme. On those occasions when a concert falls on a Pizza Sunday*, join us for hand-fired pizzas from our wood oven featuring estate-grown and local ingredients. Following concerts on other Sundays, book in to enjoy our signature Cellar Door menu, the Paddock Plate. The Paddock Plate is served either as a five-course degustation menu matched to our boutique, biodynamic wines or as a platter served separately to your choice of wine. Updated seasonally, the Paddock Plate is a chef-designed, gourmet expression of sustainability and ethical sourcing of ingredients, featuring estate-grown or local, biodynamic or organic produce. We look forward to seeing you at the Cellar Door!

*30 March, 27 April, 27 July and 28 September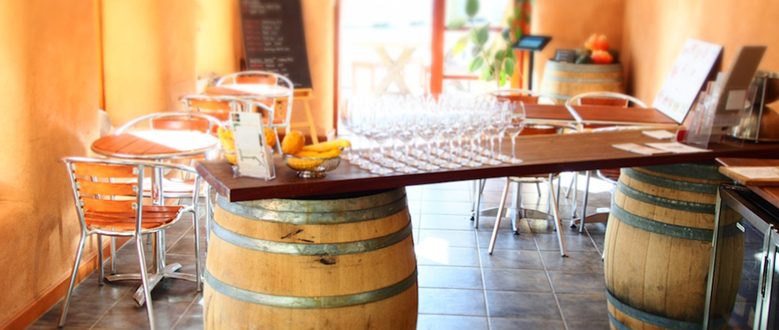 In the News
Ngeringa Arts Founder and Director Ulrike Klein is featured with Sophie Rowell, one of our artists for 2014, with the Guadagnini violin which was purchased by the people of South Australia in the 1950s and which is now in the care of Ngeringa Arts.

Advertiser article 13 November 2013 - New Guardian for $1 Million SA Violin.

Today Ulrike announced the new concert hall for Ngeringa.

Advertiser article 9 December 2013 - Jurlique founder in tune with hall for the Hills.






If you no longer wish to receive e-mails from us, click here to opt out